10/23/2019 - Governor Tom Wolf announced that $5 million in grants will be made available to teachers to facilitate visits to local employers. Pennsylvania's Teacher in the Workplace program will help to improve student learning, classroom teaching and career readiness.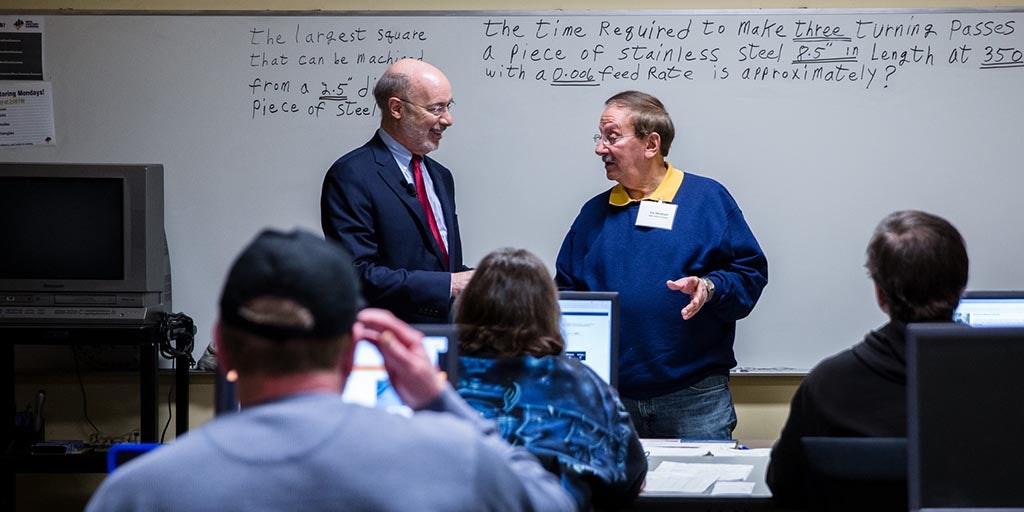 "This program prepares students for a successful career, creates a stronger workforce for local employers, and builds connections for local economies." said Wolf of Teachers in the Workplace.
Local workforce development boards and education agencies are eligible to apply for Teacher in the Workplace grants.
Read more here:
https://www.governor.pa.gov/newsroom/governor-wolf-announces-5-million-available-for-workforce-program-linking-teachers-with-local-employers/