Plan Your Next Steps
Explore Careers
Find out what opportunities await you in the fast growing energy and advanced manufacturing industries. Learn what skills you need to land a job in the field. Connect with a training program to get started on your career path.
Find Programs
Connect With TEAM Partners
TEAM partners have committed to raising awareness about in-demand jobs, preparing workers with the knowledge and skills to be successful, and connecting people to work-based learning and career opportunities.
Three States - One Goal
The TEAM Consortium is supported by a dedicated group of regional partners across Ohio, Pennsylvania and West Virginia, who are committed to building a skilled workforce for the tri-state area. This unique partnership includes educators, workforce and economic development organizations, state and federal agencies, and private industry. Our primary mission is to connect students and workers with education, training & in-demand jobs, to take advantage of the growing regional economy. To learn more about the TEAM Consortium partnership, visit the About page.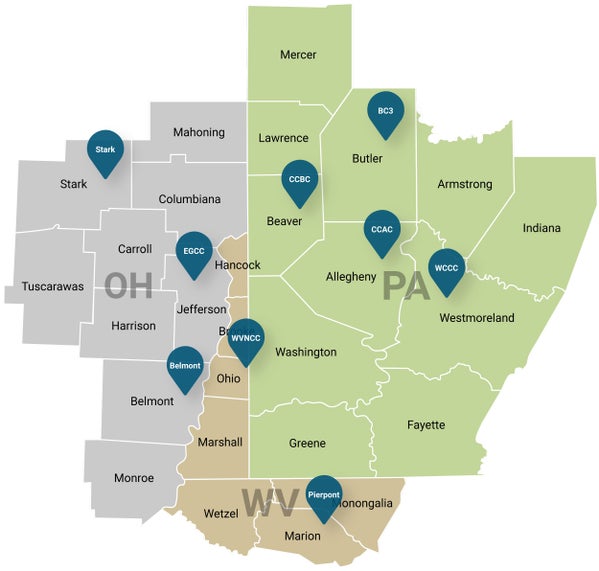 Tri-State Area News & Events
Funders and Partners of the TEAM Consortium
EXPLORE
Explore exciting career options. Find out what it takes to work in energy and advanced manufacturing. Get connected with a TEAM partner.